We are back and excited to announce that our 2022 Gala Event will take place on December 9th 2022 at Caesars Palace! We hope to see you there! Below are some of the wish list items that have been requested for this year. Thank you for your help and support!
Gift cards for: Amazon, Forever 21, H&M, Target, Walmart and Game Stop

New Flannels and brand name long sleeves (crew necks or hoodies)

Makeup kits

Wallets for the boys

Jackets

Socks

Video Games

Pre-paid gift cards, Visa, Mastercard, Amex

Lotion or perfume sets

Gift card to hobby stores; Michaels, hobby lobby, RC Cars etc.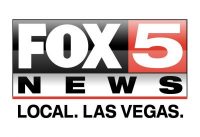 President of Technology and Diversity for Charity Jason Stump and Magician Jen Kramer's interview on FOX5 discussing Technology and Diversity for Charity!